Good Afternoon!
I have posted the first task for your blog challenge this week and next week. Since many schools are in a weird situation due to the coronavirus they are giving us two weeks to complete this challenge. I have created some screencasts to help you walk through the process of completing these things.
Step 1: Avatar
An avatar is essentially a profile picture. They would like you to create a fake picture of yourself and NOT use a real one.
Here is a website that offers many sites for you to try, you can also use your BitMoji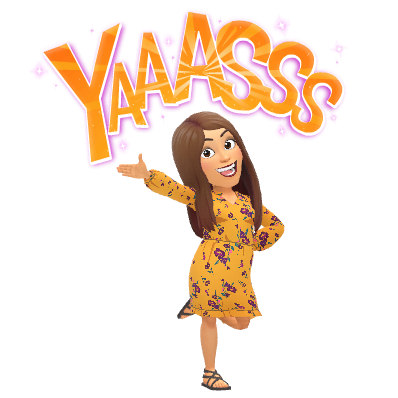 https://www.symbaloo.com/mix/createanavatar
Once you have created your avatar please watch this video below to see how to change it on your website.
IF YOU CANNOT SEE THE ABOVE VIDEO CLICK HERE
**One you have uploaded your avatar, write a blog post about your avatar**
Why did you choose this avatar?
Does it mean anything to you?
Does it represent you or is it a picture of you?
Step 2: About Me Section
IF YOU CANNOT SEE THE VIDEO ABOVE CLICK THIS LINK
Step 3: Visit Other Blogs
When you have completed those steps, click the link below and fill it out. This will put you on the list of blogs that are completed so other students will comment to you. It also will give you the list of all the students around the world. Choose a couple students on the list that you can comment on their posts.
LINK YOU NEED TO FILL OUT WHEN YOU ARE DONE
REMEMBER: When you comment please write it like a letter. Use capital letters, punctuation and complete sentences.
I love you all so much! I hope that you enjoy doing this while at home. If you need ANYTHING please contact me via email kpanko@usd366.net. Thank you!